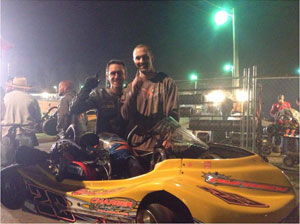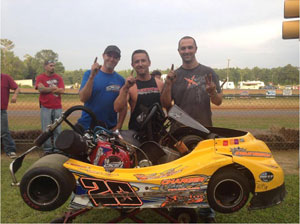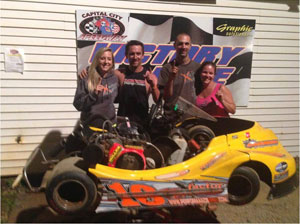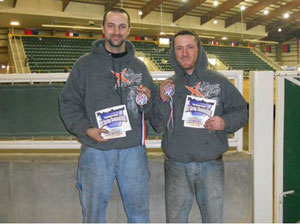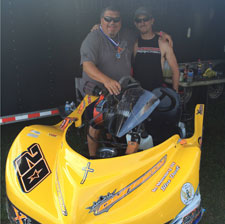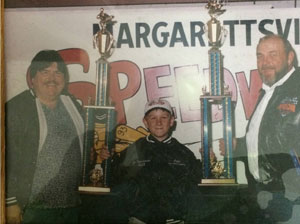 Age: 28
Hometown: Stony Creek, Virginia
Classes: Animal and Clone
Kart Type: Charger Racing Chassis
Motor Builder: CKE by Boom Boom & HHOP by Higgy
Sponsors: X-factor Preps, Charger Racing Chassis, FC Communication, Spin Jag and CKE
Crew Chief: Shane Bass
What age did you start racing? 8 years old
Where and what class was your first race? Margarettsville Speedway – Jr1 Purple plate
How did you get involved in karting? My father got me involved in it. It has been a family tradition. Racing is in my blood!
What has been your greatest karting accomplishment so far? Winning my first eagle, winning my first leather jacket and meeting the amazing friends like all the Margarettsville crew and the Bass family.
Future goals? WINNING
What other hobbies/interest do you have outside of kart racing? I like to hunt A LOT, play golf, play ball and anything to do with good times!
Other comments. Racing is more than a hobby! It is a way of life! This sport has brought my family and other families closer together. I have spent just about every weekend during the summer at a track with my family since the age of 8 and there are not too many people that can say that. I have met such great people through racing like Shane Bass. We started out as competitors, then became friends, then became partners in a prep business, and then team mates and now we are crew chief and driver. Shane has given me the opportunity to do all my other hobbies and still be able to race. This awesome year and more to come would not be possible without the hard work week in and week out from Shane and Rebecca Bass. Y'all are my family and will always be. I would like to thank Dad (FAT CAT), Mom (Momma Cat), sister (Courtney) and girlfriend (Arlie) for allowing and supporting me for every long Saturday night at a dirt bowl everywhere up and down the east coast. KEEP DIGGIN!